Believe it or not, an analysis of Google's global monthly search volume shows that "When is Mother's Day" is the single most searched "when" phrase in the world.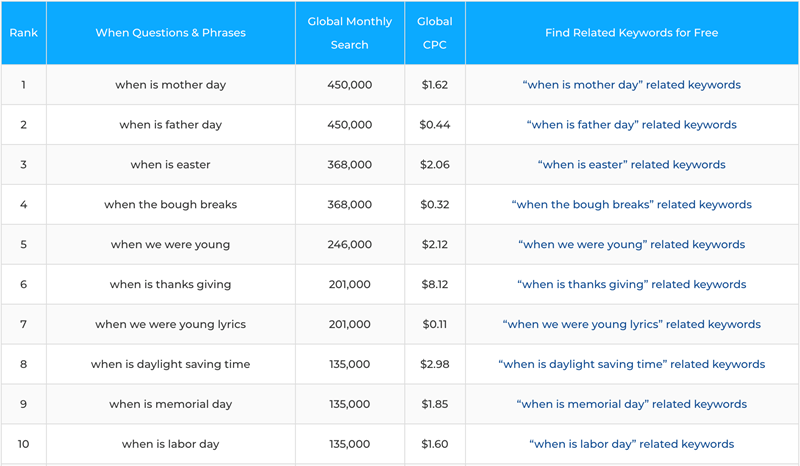 Google's search analytics prove that in the coming months millions and millions of partners, husbands, children, siblings, parents, and grandparents will start to turn their attention toward a gift to celebrate the wonderful mothers in their lives. A perfect time for Mother's Day radio advertising.
Because of course, it is not only mothers who are looking forward to their big day - it's also savvy retailers looking to make the most out of this unique retail opportunity. And there's no better way to get foot traffic moving and the cash register ringing than with a strategically planned and brilliantly executed Mother's Day radio advertising campaign.
Just a little effort, sprinkled with a bit of radio advertising magic could produce great results for your business. Here are six important reasons why your business needs a radio advertising campaign on Mother's Day.
#1 Feast not a famine
Christmas is always good for business, but it is handy to be able to spread the cash-flow across the entire year. Being in May, Mother's Day is perfectly placed between Easter and the end of the financial year. It's an opportunity to connect with customers who have a desire to spend money, with a purpose and a deadline in mind.
#2 Cash in on a tradition
The celebration of Mother's Day goes back to the early 20th century, and in America, there has even been a push to make it a public holiday. While flowers and chocolates have traditionally done well, gifts such as appliances, furniture, fashion, books, electronic equipment, and entertainment have all been put on the list by givers looking for ways of showing their appreciation and love.
#3 The final word
It's true, radio has the last word with shoppers. They can hear your commercial before they leave home and in the car on the way to the point of purchase. By being the last word in shoppers' ears, your ad is front of mind when it comes to decision time.
#4 A successful combo
With the growth of social media and internet advertising, radio has become a powerful ally. It's often in the background while people are looking online, and you can even schedule your advertisements around potential web surfing hours. Importantly, it is also present where the internet is not, such as in the car or when doing work outdoors.
#5 The right frequency
Radio advertising builds frequency with listeners. If they forget your message you can tell them again, and again. Successful radio advertising analysis radio ratings to target specific audiences by age, sex, geography, and income, which is particularly important for Mother's Day because the target audience is so vast.
#6 A big idea
Mother's Day and radio advertising work very well together when pushing a specific promotion or offer such as a two for one at a cinema or restaurant, or an upselling, bundling or cross-selling opportunity like earrings and necklace. For those that can't decide what to buy, there is always the option of a gift voucher from your store.
Get on The Air Within 7 Days
Radio Results takes the guesswork out of radio placement and pricing and can show you how to increase traffic and improve sales this Mother's Day. We can create a specific plan designed to help you reach your target audience.
Call Sue Hetherington now on 0418-285-151 or fill in the contact form and have a response within two business hours.